By Robert Marquand, Staff writer. JUNE 8, 2015
In Zhejiang Province, where evangelical ferment is high, authorities have knocked down more than 450 crosses from official Protestant churches in an anti-Christian campaign. But many parishioners are not accepting the change.
A group of Protestant churches in China's Zhejiang Province are staging an unusual tryst with local authorities who have knocked down the cross from atop their churches: They are fighting back and restoring the traditional symbol of Christianity.
In some cases, the often elderly evangelical resisters in 16 churches around the cities of Lishui and Fuyang have persistently replaced the cross three times in a single day. So far, the restored crosses – some of makeshift raw lumber – remain.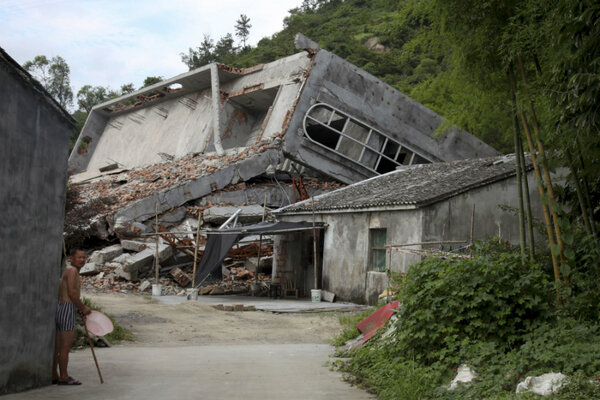 A man stands near the razed remains of a Catholic church in a
village in Pingyang county of Wenzhou, in eastern China's
Zhejiang Province, July 16, 2014.

Didi Tang/AP/File
Such civil disobedience is part of a mostly polite but intensifying standoff between the faithful and party authorities in the wake of a state campaign to target Protestants in the place where their numbers are growing and their churches are visible.
A number of churchgoers who have conducted late night and early morning campaigns to reaffix the cross say they are acting out of conviction and aren't afraid. One man, Zhao Lizhong, who tried in early May to defend the Pinguan church in Lishui, has not been heard from since police escorted him from the site.