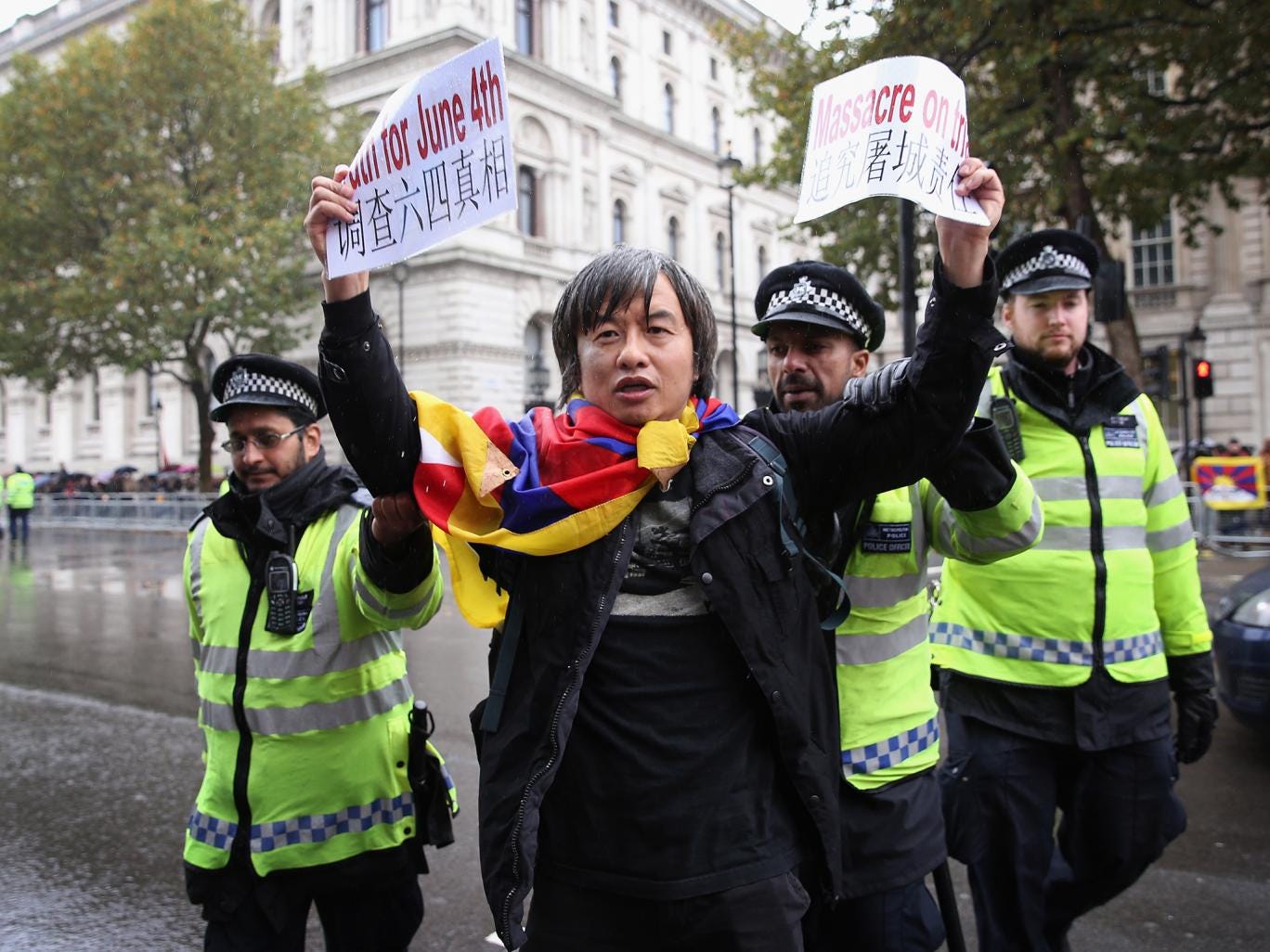 Britain has been accused of doing the bidding of the Chinese regime after UK police raided the family home of a Tiananmen Square survivor – for standing in the road holding up  protest banners in Central London.
Chinese democracy activist and Tiananmen Square survivor Shao Jiang, 47, was arrested in the street outside London's Mansion House where a reception was being held for visiting Chinese Premier Xi Jinping.
Campaigners say Dr Jiang was "brutally manhandled" by police officers after he attempted to block the motorcade by standing in front of it – in a scene reminiscent of a famous image of a lone protestor standing in front of Chinese tanks used to crush peaceful protests in Beijing's Tiananmen Square in 1989.
He was holding two banners, which read "End autocracy" and "Democracy now".